Coirfit Daydream Coir Mattress
Thoughtfully designed with everything you need –and nothing you don't.
Ultra comfort mattress for a good night sleeps every day. A 4.5" extra bounce mattress with the highest level of comfort in this bracket comprises of HD foam laminated with ISI marked coir sheet. It comes with exquisitely designed fabric cover. A real value for money mattress in the series. The offered mattress is designed under the supervision of our capable professionals using quality assured foam and modern machines. Available in numerous sizes and thicknesses, provided mattress is highly demanded in homes, hotels and other places for its optimum softness.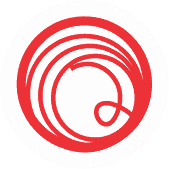 Provides a healthy and rejuvenating environment and is medically recommended for sound sleep.
3-Way Anti-Sag Technology ehanced durability while high density coir layer offers extra firmness
Made with natural fibre, these mattresses are free of any chemical application thus preventing any harmful odour.
Scientifically developed to suit comfort needs by providing optimum hard surface to the spine.
Designed to wick away excess heat, the mattress balances your personal micro-climate and keeps you thermo-neutal.
Inhibits the growth of bacteria and fungus, thus keeping the mattress sanitized.
Proper Alignment
Our foam is ideal for sleepers of any size or weight — and this is what makes it special. The more pressure you put on it, the more 
it reacts to support you.
Ideal Support
Without support, a mattress may only be comfortable for a few hours. Our support layer provides the ideal base for a full night's sleep.
Premium Quality
We have chosen to focus on the quality of the layers instead of the number, and refuse to include extra layers you can't feel just so we can charge you more.
Construction & Outer Material
Premium Knitted & Quilted Fabric +PU Foam Quilt +Rubberised  Coir+ Backcare Rebonded Foam+ Rubberised Coir+ PU Foam Quilt + Premium Knitted & Quilted Fabric
Special Features
Firmer and Denser Feel
Organic Advantage
Warm & Cool Mattress
Hypoallergenic
Shipping Info
Our goal is to deliver your mattress as quickly as possible. Delivery typically takes between 7 – 12 days depending on the delivery location.
Certification
Coirfit products have been tested and certified complaint with the demanding standards of Ten leading certification programs-Dakks, ISI, ISO, ISPF, IAF and many more. The highest standard possible, guaranteeing that the foam is safe for babies and children.
Warranty 
5 Years Warranty
Comfort
Hard Back mattress
WISE INVESTMENT FOR HEALTHY SLEEP
What Fellow Indians Think Of Coirfit!
Have been using it for the past few weeks now and must say it's done wonders to my back! Recommend it to anyone who's worried about posture and wants a good night sleep with a straight back.
I was against the idea of a hard matress. When this came i noticed ut was hard and i planned to return it. But after sleeping on it for a couple of days I realized i no longer had body pains. Kept it ever since.
It makes your sleeping very comfortable, healthy and fun. A great value for money and overall a nice product.
It's really good product what's the value which you have spent for the same I would recommend you to buy this one I have this is the value for money and you cannot find the product at this price in the market better than this so in my opinion should go for this and definitely will find it satisfying your needs.
Excellent...... Recd before specified date Size...perfectly fit to my daughter's cot Packing ....very good She is very happy. Perfect new year gift to her.
You Spend 1/3rd Of Your Life Sleeping, Make It Count.