Comfortable Mattresses You Will Love
Providing a revitalising rest with advanced sleep technology
Experience that speaks for itself.
Crafted with the best certified foam ever produced.
Bedroom mattress millions of Indians love waking up to.
A company that revolutionised the way you sleep.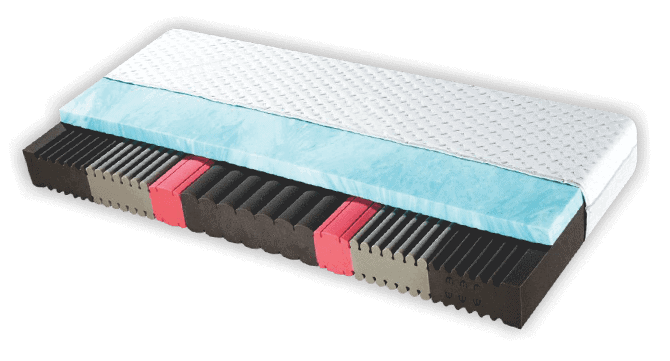 Know About the Best Mattress in India
We Put Our Best Foam Forward
Advanced Sleep Technology
India's Favourite Sleep Solution!
Our Story Of Helping The World Sleep Soundly
With wellness being the guiding force behind the brand, we tend to push the perceived norms and  invest in R&D from time to time and develop innovative as well as novel products with the best quality for our esteemed customers. The talented workforce at Coirfit design studio creates the most stylish sleeping solutions. Coirfit Research Lab with stringent quality check parameters further leads to an organised control system. The social responsibility taken by the company makes it a preferred brand in all segments, whether it's Hospitality, Household, Institutional or Corporate. Experience Coirfit, a mattress brand whose products revolve around your well-being.
Visit and Explore Wide Range of Matresses
Wise Investment For Healthy Sleep
Have been using it for the past few weeks now and must say it's done wonders to my back! Recommend it to anyone who's worried about posture and wants a good night sleep with a straight back.
I was against the idea of a hard matress. When this came i noticed ut was hard and i planned to return it. But after sleeping on it for a couple of days I realized i no longer had body pains. Kept it ever since.
It makes your sleeping very comfortable, healthy and fun. A great value for money and overall a nice product.
It's really good product what's the value which you have spent for the same I would recommend you to buy this one I have this is the value for money and you cannot find the product at this price in the market better than this so in my opinion should go for this and definitely will find it satisfying your needs.
Excellent...... Recd before specified date Size...perfectly fit to my daughter's cot Packing ....very good She is very happy. Perfect new year gift to her.
The Press is Rooting For Us