Coirfit Ortho+ Coir Mattress
Latest sleep system vital for healthy back and refreshing sleep.
Made with natural fibre, the mattress is free of any chemical application which is an added bonus for environment lovers. With anti-dust quality, the mattress is not just perfect for adults, but for elders and kids as well. A healthy option for those who want stiff support and bacteria-free environment. The rubberized coir has spring-like quality and does not retain moisture. With better breathability and temperature regulating properties of this mattress, you no longer have to complain about feeling hot or too cold as it provides the perfect temperature for a euphoric sleep experience.
3-Way Anti-Sag Technology ehanced durability while high density coir layer offers extra firmness.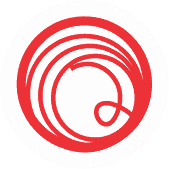 Provides a healthy and rejuvenating environment and is medically recommended for sound sleep.
Made with natural fibre, these mattresses are free of any chemical application thus preventing any harmful odour.
Featuring two different comfort zones with one side soft and one side firm.
Crafted with unique Spinal Relaxation Technology (SRTx), the mattress makes a promise of sound sleep.
Enjoy healthy sleep with Coirfit's hypoallergenic technology.
All Seasons Comfort
Designed to wick away excess heat, the mattress balances your personal micro-climate and keeps you thermo-neutal.
Superior Support
Without support, a mattress may only be comfortable for a few hours. Our support layer provides the ideal base for a full night's sleep.
Luxurious Comfort
Exceptional support and contemporary look crafted keeping quality, durability and value in mind.
Construction & Outer Material
Premium Knitted Quilted Fabric + PU Foam Quilt+ Soft PU Foam  + Recharge Rebonded Foam + Rubberised Coir+ PU Foam Quilt+ Pillow Top+ Premium Knitted & Quilted Fabric
Special Features
Warm and Cool Mattress
Ergonomic Design
Cocopedic Nature Fibre Edge
Organic Advantage
Both Side Quilted
Shipping Info
Our goal is to deliver your mattress as quickly as possible. Delivery typically takes between 7 – 12 days depending on the delivery location.
Certification
Coirfit products have been tested and certified complaint with the demanding standards of Ten leading certification programs-Dakks, ISI, ISO, ISPF, IAF and many more. The highest standard possible, guaranteeing that the foam is safe for babies and children.
Warranty 
7 Years Warranty
Comfort
Dual Comfort
WISE INVESTMENT FOR HEALTHY SLEEP
What Fellow Indians Think Of Coirfit!
Have been using it for the past few weeks now and must say it's done wonders to my back! Recommend it to anyone who's worried about posture and wants a good night sleep with a straight back.
I was against the idea of a hard matress. When this came i noticed ut was hard and i planned to return it. But after sleeping on it for a couple of days I realized i no longer had body pains. Kept it ever since.
It makes your sleeping very comfortable, healthy and fun. A great value for money and overall a nice product.
It's really good product what's the value which you have spent for the same I would recommend you to buy this one I have this is the value for money and you cannot find the product at this price in the market better than this so in my opinion should go for this and definitely will find it satisfying your needs.
Excellent...... Recd before specified date Size...perfectly fit to my daughter's cot Packing ....very good She is very happy. Perfect new year gift to her.
You Spend 1/3rd Of Your Life Sleeping, Make It Count.